Viper Bats
Engraved Bat Heaven
We Make Your Bat
By series, model, length, weight, color(s), cupping and engraving for thousands of possible combinations.
Quality Personalization
Laser-engraved for extreme precision and coated with a protective finish.
Satisfaction Over Return Business
Big brands' cheap, fast-production billets keep you coming back out of necessity.
Our hand-split billets will keep you coming back out of love.
Find the Engraved Bat That's Right For You
With just a few general questions, we can narrow down our wide selection to help you find the bats most likely to work for you.
Find The Bat For Me
Engraved Bats By Category
Hover over a category to get the details on a series.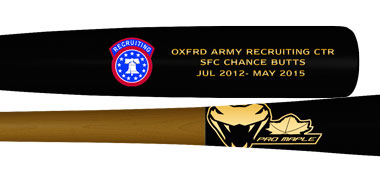 Viper Trophy Bats
Commemorate An Occasion
For That Special Someone
Full Control of the Engraved Text
Choice of Block or Script Font
Optional Custom Image

Coaches' Fungos
Because Coach's Bat Should Stand Out
Specifically designed to hit hard but light enough to be used over extended periods of time without too much muscle strain.
Two models, giving a choice of standard or flared knob.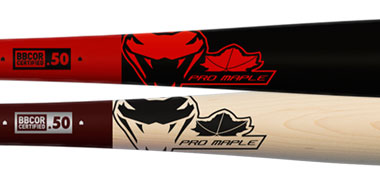 APEX Series
The Toughest Possible
Reinforced handle for extreme durability
All APEX come with a 60-Day Warranty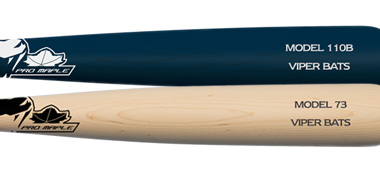 Custom Series
Custom Adult Bats
Wide selection of standard models
Standard -3 weight
Ideal for most players, thanks to a broad selection of models and customizations.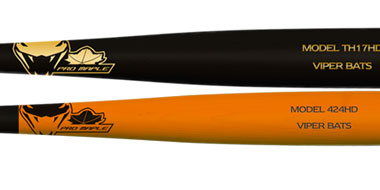 HD Series
Super High Density Bats
Features high density maple
Density benefits durability and pop
Compact designs aid speed and control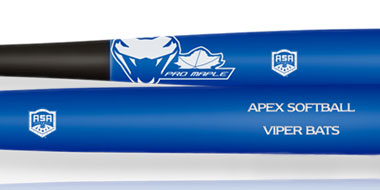 APEX Softball Bat
Elite-Quality Softball Bat
Exclusively Maple
Reinforced handle for extreme durability
All APEX come with a 60-Day Warranty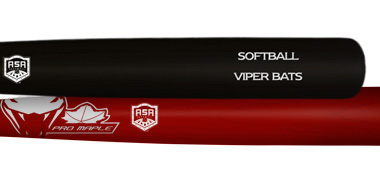 Softball Series
View All Wood Softball Bats
4x Knobs for Personalized Grip
Ultralights for Faster, Easier Swings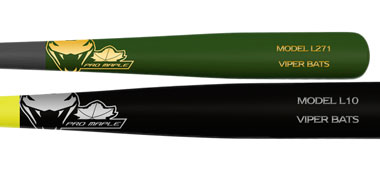 Youth Small Barrel
Little League-Compliant
Made specifically to be Little League-compliant by constraining the size of the barrel.
Hand-split maple for tougher bats, safer breaks