Custom American-Made Wood Baseball Bats
Check them out!
New Logo Colors are Here
Our bronze, cobalt, emerald, flame, and USA Flag logos are available.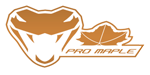 Bronze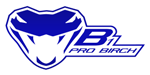 Cobalt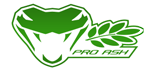 Emerald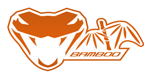 Flame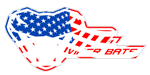 USA Flag
Make Yours Now
Making Wood Baseball Bats Personal.
I've been using Viper bats for close to 5 years now. I will never swing anything other than a Model 222... Great Product Great Company!
- Chris Tuttle
Great customer service! ... I really did not know much about wooden bats... I spoke with Chris... He suggested my son use a maple bat, we ordered one and he hit 5 home runs through the season! ... Thanks Viper Bats!
- Ryan Erskine
Put in a last minute custom order with these guys and it came out perfect! The customer service was excellent and the bat was delivered promptly. These guys definitely came through in the bottom of the 9th!
- Michael H.
I ordered bamboo from you 11 years ago and still have it. I batted .545 in that league and hold that bat and this company dear to my heart. Thank you
-Todd Hosier
Viper Bats was the best thing that happened to me. I started swinging Viper Bats my first year of pro ball and never looked back.
- Chadwin Stang
All Testimonials
Adult Wood Bats
Strong, Hand-Split Wood
Full Customization
Hundreds of Color Combinations
Personalized Engravings
Browse Custom Series
Elite Series
Pro-Class Wood Stock
Free Engravings
30-Day-Warranties
Ink-Dotted For Pro Games
Browse Elites
Wood Softball Bats
ASA-Approved
Perfect for OTL & Slow Pitch
Composite & UltraLight Models
Browse Softball
Youth Wood Baseball Bats
Lightweight & Full Models
Safer, More Durable Hand-Split Wood
Full Customization Options (Colors, Cupping, Personalized Engravings, etc.)
Personalization
100+ Models
20+ Colors
Personalized Engravings
Optional Barrel Cupping
Your Choice of Sizes & Weights
Browse All Products
The Blue-Collar Baseball Bat Company
Simple, Honest American Craftsmanship
Our bats stand up to the best, without all the bureaucracy. When we get your order, we get to work.
Hand-Split Woods
A key Viper Advantage over the competition is the quality of our wood.
A lot of bat makers favor cheap, rushed sawn billets. They thrive on producing mass quantity.
We work with hand-split billets. The mills have to take longer to cut them, but the quality is unquestionable.
European Beech
Hard Maple
White Ash
Yellow Birch
Learn More