About Viper Bats
An American Bat Company
Learn about the history and people behind Viper Bats.
Also See:
Viper Bats: Origins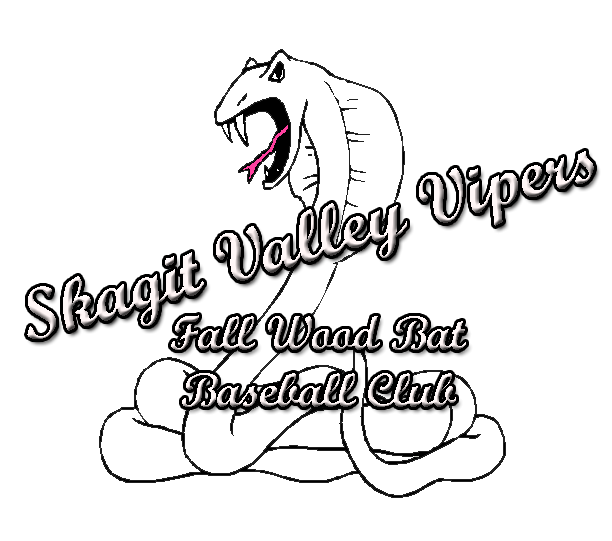 The history of Viper Bats dates back to my senior year of high school in 2003. Wood bat leagues in our area were scarce and the options for players looking to play at the next level were limited at best.
So what did we do? We decided to take matters into our own hands and started Skagit Valley Vipers Fall Wood Bat team.
The team was comprised of local prospects with the sole purpose of preparing us for the next level by teaching us how to hit with wood bats. At the time, use of wood bats was rare; maybe one or two players per team owned their own, which wouldn't last for long. Luckily for us, one of our assistant coaches had a friend who owned Splitrock Bats and a relationship was formed.
When our season ended that November, Don called Kevin, owner of Splitrock, to let him know the bats were a huge success and to expect future orders. Kevin was glad to hear it but regretfully had to inform my dad that he would be closing up shop to pursue an opportunity to go play winter ball in Venezuela. It was that phone call that sparked the idea of Viper Bats.
I don't know how many bats we went through that fall, but I can tell you it wasn't many, and I still have a couple left. It was with that quality, the kind that can survive a bunch of high schoolers that were learning to hit with the logo up for the first time, that Viper Bats was founded on.
- Chris Fine
Viper Bats lives by the philosophy of quality over quantity.
A great product will outlast a competitor's empty promises.
Meet The Team
Don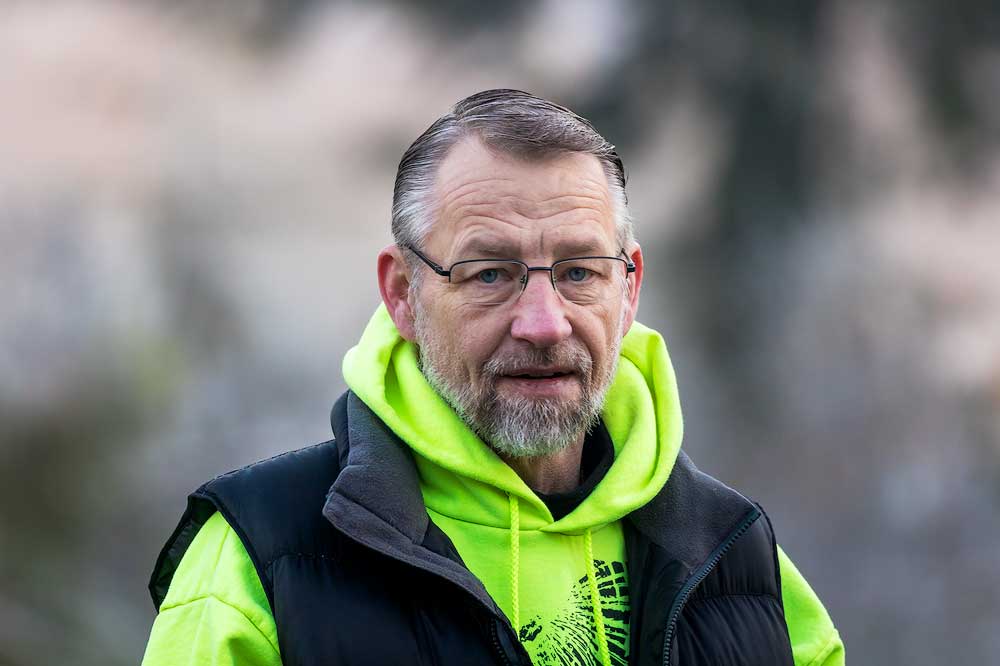 Don is the founder and owner of Viper Bats.
His love for the game started with his son Chris hitting baseballs in the backyard and continues to this day. Around the shop you'll find him manning the lathes, paint booth, and giving occasional hitting instructions to youngsters visiting the shop.
Chris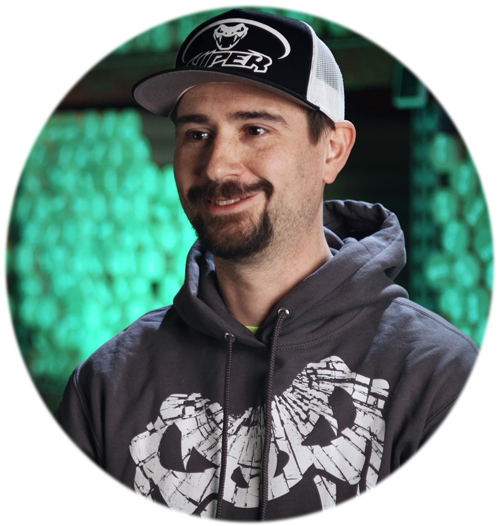 The inspiration behind Viper Bats, Chris played ball into college and these days you can find him playing local softball.
Chris is our pro player rep, office manager, and website director, overseeing its development and providing a great deal of its content.
Mary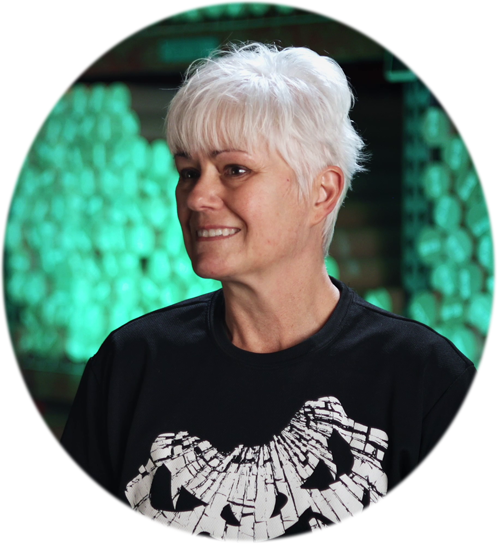 Otherwise known as Don's better half, Mary is in charge of the books and keeping everyone in line.
She also does shipping, the laser enrgaving, as well as answering phones and emails.
Braxton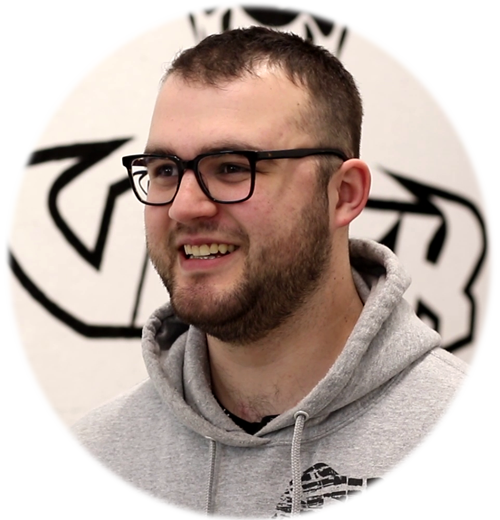 Braxton, hailing from the great state of Missouri, joined us in early 2020 and can be found predominately on the production floor. He's quite the handyman to have around and the utility he brings to the Viper team is unquestionable.
Outside the shop he is involved in the church and enjoys playing video games and creating and designing with 3D printers.
Jordon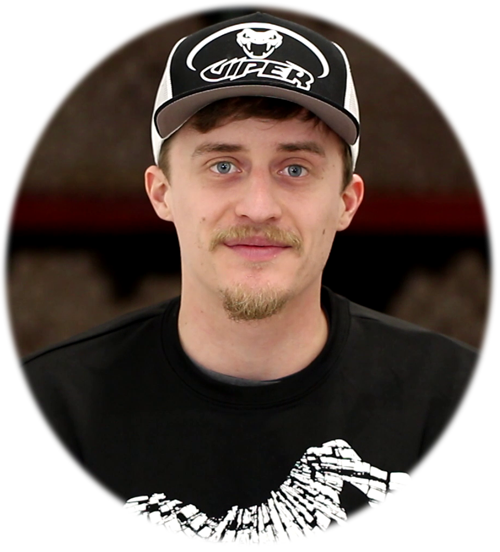 Jordon is responsible for making sure your bat is cut to spec and sanded to perfection. In his spare time he plays recreational sports including baseball and playing video games.
Great wood. Wouldn't buy anywhere else. The staff is always accommodating and very easy to work with.
- Bo Champlin
Evolution of ViperBats.Com
Viper Bats was the best thing that happened to me. I started swinging Viper Bats my first year of pro ball and never looked back.
- Chadwin Stang
In The News
Quality, durable and customized bats at the price of off the shelf bats. Can't go wrong with that.
- Will King
Viper Partners

Want to be a partner?
---
If you're in the baseball business, we're always in the market for good partners.
Distributors
Naturally, we get a lot of requests from potential distributors, so we actually have a form made for just such inquiries. Distributors Form >>
Websites
If you'd just like to be able to direct your website visitors to us, or even feature us, we actually have a pre-built link you can use. No technical knowledge required: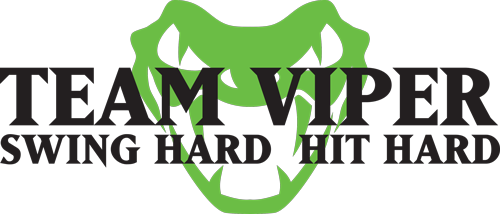 Copy Link
<a href="https://www.viperbats.com?exl"><img src="https://www.viperbats.com/images/teamviper-logo.png" height="100" /></a>
Everything Else
If you have any other ventures that you feel would be mutually beneficial, you are welcome to Contact Us >>